INTERNAL DISPLACEMENT IS A GROWING GLOBAL CRISIS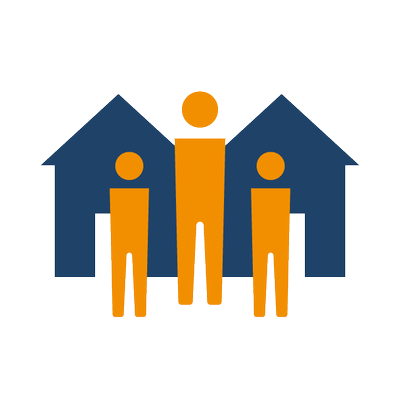 IN 2015 ALONE…
27.8 MILLION
DISPLACEMENTS IN 127 COUNTRIES CAUSED BY CONFLICT, VIOLENCE AND DISASTERS
8.6 MILLION NEW DISPLACEMENTS
by CONFLICT AND VIOLENCE
IN 28 COUNTRIES IN 2015
CONFLICT Related DISPLACEMENT IN THE MIDDLE EAST AND NORTH AFRICA HAS CONTINUED TO RISE
YEMEN, SYRIA AND IRAQ ACCOUNTED FOR
OVER HALF of the global total
19.2 MILLION NEW DISPLACEMENTS
by DISASTERS
IN 113 COUNTRIES in 2015
South and east Asian countries bore the brunt
India, China and Nepal accounted for the highest numbers

Jan Egeland
Secretary General of the Norwegian Refugee Council (NRC), presents the new 2016 Global Report on Internal Displacement (GRID 2016)
Alexandra Bilak
Interim Director of the Internal Displacement Monitoring centre (IDMC), explores the key findings of the new 2016 Global Report on Internal Displacement (GRID 2016)

The Total Headcount
THERE WERE 40.8 MILLION PEOPLE INTERNALLY DISPLACED WORDWIDE
AS A RESULT OF CONFLICT AND VIOLENCE AT THE END OF 2015
THIS IS THE HIGHEST FIGURE IDMC HAS EVER RECORDED
Five countries have featured in the top ten list of countries with the largest displaced populations every year since 2003:
Colombia, DRC, Iraq, Sudan and South Sudan
THERE ARE NO FIGURES FOR THE TOTAL NUMBER OF PEOPLE DISPLACED BY DISASTERS AS OF THE END OF 2015
But case studies point to hundreds of thousands of people living in protracted displacement following disasters, with some people displaced up to 26 years

IN THE GRID
MORE COMPREHENSIVE AND DISAGGREGATED DATA IS NEEDED TO ENSURE IDPS ARE BETTER PROTECTED, DISPLACEMENT IS AVOIDED, MITIGATED AND PREPARED FOR, AND LASTING SOLUTIONS ARE FOUND
IDMC has developed a generic data model to help identify the information needed to paint a comprehensive picture of displacement. The model will help us to relate our source data to the different phases of displacement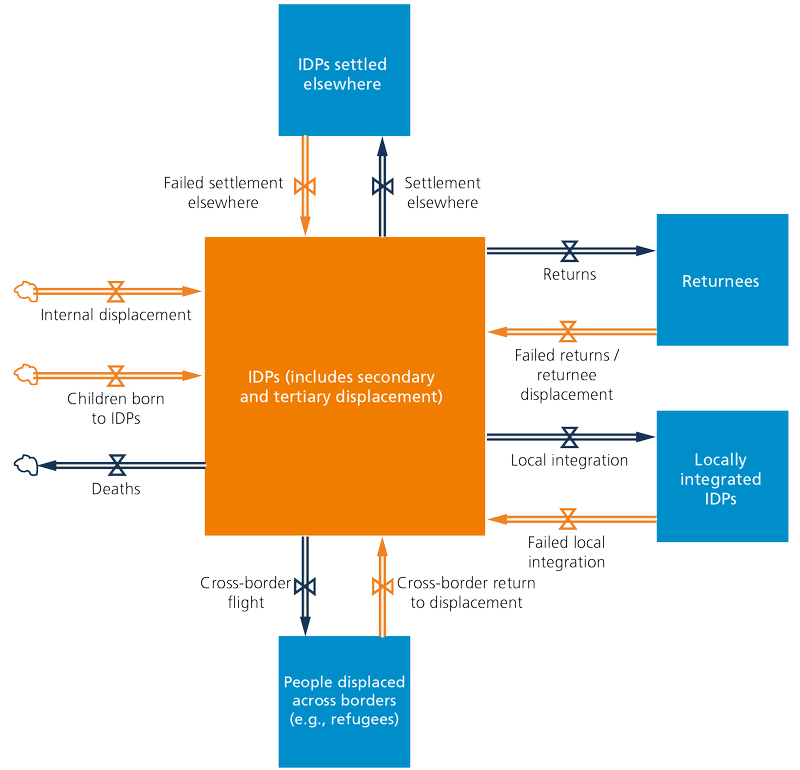 IN COLLABORATION AND WITH SUPPORT FROM OUR PARTNERS, IDMC WILL CONTinUE TO EXPAND THE KNOWLEDGE IT PROVIDES TO ENABLE POLICY AND OPERATIONAL DECISION-MAKING

OFF THE GRID
More comprehensive monitoring of displacement is needed – including that associated with generalised criminal violence, drought and development projects
NEW AREAS OF IDMC RESEARCH AND MONITORING WILL include: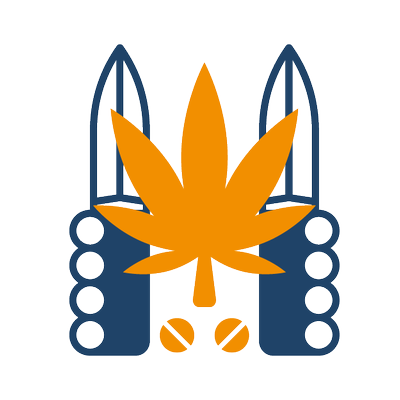 Internal Displacement by CRIMINAL VIOLENCE
Generalised criminal violence associated with drug trafficking and gang activity has displaced at least a million people in Mexico, El Salvador, Guatemala and Honduras as of December 2015
Honduras spotlight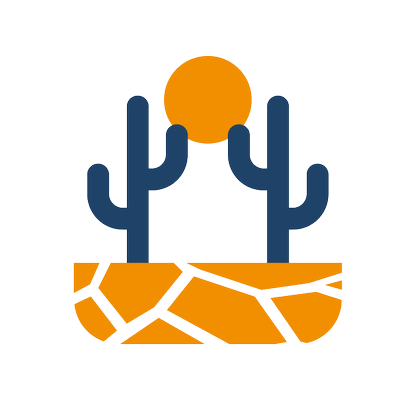 Internal Displacement by DROUGHT-related disasters
Relatively little information is shared about the impacts of drought related displacement and its multi-dimensional nature. This limits understanding of IDPs' needs and potential solutions. Regular monitoring of displacement over time is particularly important in prolonged and recurrent situations
Ethiopia spotlight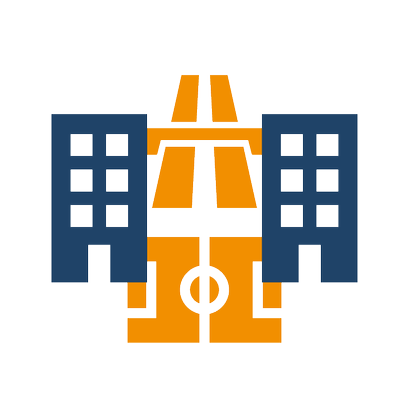 Internal Displacement by DEVELOPMENT PROJECTS
Rather than being priority beneficiaries of development initiatives on account of their losses, people displaced by development projects usually end up worse off.
this type of displacement undermines development gains
Brazil spotlight

Media Pack
GRID 2016 Press Releases
Conflict, violence and disasters internally displaced 27.8 million people in 2015, subjecting a record number of men, women and children to the trauma and upheaval of being forcibly displaced within their own country.
"This is the equivalent of the combined populations of New York City, London, Paris and Cairo grabbing what they can carry, often in a state of panic, and setting out on a journey filled with uncertainty," said Jan Egeland, the Secretary General of the Norwegian Refugee Council (NRC). "Put another way, around 66,000 people abandoned their homes every day of 2015."
Today, NRC's Internal Displacement Monitoring Centre (IDMC) publishes its new Global Report on Internal Displacement (GRID 2016), marking a breakthrough for IDMC as it synthesizes all of its reporting on global internal displacement into one report. This will be supported by the new IDMC Global Internal Displacement Database (GIDD) which will continually update the figures online. "By reporting on all situations of internal displacement, regardless of their cause, our intention is to provide an ever more holistic picture of what has truly become a global crisis," said Alexandra Bilak, Director (a.i.) of IDMC.
The report covers internal displacement caused by conflict and sudden-onset disasters, on which IDMC has been the global authority for years. In addition it now also explores displacement currently "off the grid", such as that caused by criminal and gang violence, slow-onset disasters like drought, and development projects. It also takes the reader "inside the grid" and presents some of the methodological and conceptual challenges faced in trying to paint as complete a picture as possible.
"Having comprehensive and accurate figures is essential to efforts to alleviate the suffering and needs of tens of millions of highly vulnerable people. National governments have primary responsibility for collecting this data, and for protecting and assisting internally displaced people. Sadly, this responsibility is not fulfilled in many contexts," Bilak said.
The report makes sobering reading. Some 8.6 million new displacements associated with conflict and violence were recorded in 2015, and as of the end of the year the total including those who fled in previous years stood at 40.8 million. "This is the highest figure ever recorded, and twice the number of refugees worldwide," Egeland said.
The Middle East and North Africa bore the brunt of new conflict-related displacement in 2015, with 4.8 million people internally displaced, with Syria, Yemen and Iraq accounting for over half of all new conflict-induced internal displacement worldwide.
Of the ten countries with the highest number of people internally displaced by conflict, five - Colombia, Democratic Republic of the Congo, Iraq, South Sudan and Sudan - have been on the list every year since 2003. "This is further evidence that in the absence of the help IDPs need, displacement tends to drag on for years and even decades," Bilak said.
As if this were not enough, the number of people internally displaced by disasters in 2015 was 19.2 million in 113 countries. Over the past eight years, a total of 203.4 million disaster-related displacements have been recorded. As in previous years, south and east Asia were worst-affected, with India, China and Nepal accounting for 3.7m, 3.6m and 2.6m people displaced respectively.
The vast majority of displacement associated with disasters is triggered by weather-related hazards such as storms and floods, but the earthquakes in Nepal were a stark reminder of the potential of geophysical hazards.
Additionally, preliminary estimates of internal displacement by other causes suggest at least a million people were forcibly displaced by criminal violence in Mexico and Central America, and tens of millions more by development projects such as dams, urban renewal projects and mega sporting events.
"This report illustrates the many challenges to addressing this global crisis of internal displacement. It also highlights the glaring absence of political solutions to address displacement, and constitutes an important wake-up call to national governments and global policy-makers alike." Bilak said.
NOTES TO EDITORS
From 11 May, 2016, a micro website for the 2016 Global Report on Internal Displacement can be found at: www.internal-displacement.org/globalreport2016
This new report replaces both the 'Global Overview' and the 'Global Estimates', IDMC's previous flagship reports on conflict and disaster-related internal displacement.
What is the difference between an IDP and a refugee?
The main difference between IDPs and refugees is that internally displaced people remain within the borders of their own country. Refugees have crossed an international border in search of refuge, and this gives them legal refugee status which entitles them to certain rights and international protection. However an IDP is not a legal status because IDPs are still under the jurisdiction of their own government and may not claim any rights additional to those shared by their fellow citizens.
Media Coverage Highlights
GRID Highlights
There were 27.8 million new displacements in 127 countries during 2015, more than the total populations of New York City, London, Paris and Cairo combined.
New displacement: conflict
There were 8.6 million new displacements associated with conflict and violence in 28 countries in 2015.
This type of displacement is on the rise, with an average of 5.2 million incidents a year since 2003. This equates to 14,000 people forced to flee every day.
Displacement in the Middle East and north Africa has snowballed since the Arab spring uprisings in 2010 and the rise of the Islamic State (also known as ISIL or ISIS). There were nearly 4.8 million new displacements in 2015, significantly more than in all other regions of the world combined. Yemen, Syria and Iraq accounted for over half of the global total.
Outside the Middle East, the countries with the highest numbers of people fleeing were Ukraine, Nigeria, Democratic Republic of the Congo (DRC), Afghanistan, Colombia, Central African Republic (CAR) and South Sudan
New displacement: disasters
There were 19.2 million new displacements associated with disasters in 113 countries, more than twice as many as for conflict and violence. Over the past eight years, 203.4 million displacements have been recorded, an average of 25.4 million each year.
South and east Asian regions, countries and events again dominated in terms of the highest absolute figures, but no region of the world was unaffected. India, China and Nepal accounted for the highest numbers, with 3.7 million, 3.6 million and 2.6 million respectively.
Most displacement associated with disasters in 2015 took place in developing countries.
Weather-related hazards triggered 14.7 million displacements in 2015. Despite the onset of an El Niño episode, this was lower than the annual average of 21.5 million since 2008.
4.5 million displacements were brought on by large-scale geophysical hazards. This was higher than the annual average, driven up by the Nepal earthquake disaster.
Total headcount
There were 40.8 million people internally displaced worldwide as a result of conflict and violence as of the end of 2015. This represents an increase of 2.8 million from our 2014 estimate and the highest figure ever recorded. It is twice the number of refugees in the world.
As of December 2015, three-quarters of the world's internally displaced people (IDPs), or 30 million people, were located in ten countries. Five of them – Colombia, DRC, Iraq, Sudan and South Sudan – have featured in the list of the ten largest displaced populations every year since 2003.
Of the other five countries, displacement in Nigeria, Syria, Ukraine and Yemen is largely the result of conflicts that erupted or escalated within the last five years. There is a risk these conflicts will become intractable, leaving the people they have displaced, who make up more than 30 per cent of the overall global estimate, to face a future of protracted and possibly multiple displacement.
At nearly 12 million, the number of people displaced by conflict in sub-Saharan Africa has flat-lined over the last decade, underlining the chronic nature of displacement in the region.
There are no figures for the total number of people displaced by disasters as of the end of 2015. However, among a sample of 34 ongoing cases documented in 2015, there were hundreds of thousands of people identified as living in protracted displacement for periods ranging between one and 26 years.
Our ability to obtain data on the number of IDPs and the processes responsible for increases or decreases in the size of the IDP population is limited.
The Guiding Principles and several UN General Assembly Resolutions have recognised that sovereign states bear the primary responsibility for collecting and sharing data on internal displacement. This should, of course, include regular updates on the number of people who have become newly displaced or achieved durable solutions, as well as data disaggregated by sex and age. At present, displacement data in several countries is already outdated, and it is at risk of becoming outdated in others, including countries with large IDP populations such as Afghanistan. In order to avoid this, more resources and capacities are needed at country level to collect displacement data and keep it up to date.
We have difficulty in obtaining data on the processes that lead to the end of displacement and the number of IDPs who have fled across international borders. There is also little information available about the number of children born to IDPs and the number of people who die in displacement.
Our estimates for the number of people internally displaced by conflict and violence are deliberately conservative. When we receive information that IDPs have returned, integrated locally or settled elsewhere, we subtract them from our totals regardless of whether they are known to have achieved a durable solution. We do this because reporting on the end of displacement and the processes that lead to it are open to different interpretations.
To generate global estimates, we have historically attempted to account for new displacements associated with disasters without indicating the length of people's displacement. This means our figures are the sum of all displacements triggered by a particular disaster or event, and do not account for any outflows such as returns or onward movements.
We were able to obtain updated information in 2015 for nearly 31.7 million of the 40.8 million people who we estimated were living in displacement as of the end of the year as a result of conflict and violence.
The age of the most recent data for the remaining 9.1 million IDPs varies widely and in some cases is significantly out of date. The data on nearly a million IDPs in Turkey dates back at least to 2006, and some for Guatemala goes back as far as 1997.
The issue of outdated or decaying data is of particular concern with Colombia, a country that has been among the five countries with highest number of people displaced by conflict every year since we began monitoring internal displacement in 1998.
Outdated or decaying data is a problem in 12 of the 53 conflict- or violence-affected countries in this report, accounting for approximately 20 per cent of IDPs worldwide. The countries concerned are Armenia, Bangladesh, Congo, Cyprus, Guatemala, Macedonia, Nepal, Papua New Guinea, Thailand, Togo, Turkey and Uganda.
The lack of updated data, particularly on displacement that has become protracted, is one of the main gaps we face in both conflict and disaster contexts. We have also found that people displaced by intractable conflicts around the world tend to fall off the radar. We have been unable to obtain return figures for a number of countries, including Bangladesh, Burundi, Guatemala and Turkey.
As a global monitor we want to call attention to such situations, and their inclusion also constitutes an explicit plea for updated data and information.
Global displacement figures do not capture many other contexts in which people are forced to flee their homes. More comprehensive monitoring of displacement is needed to ensure that all IDPs, and people vulnerable to displacement, are included in efforts to respond to their needs and address longer-term development objectives.
Displaced by criminal violence
Criminal violence associated with drug trafficking and gang activity had displaced at least a million people in El Salvador, Guatemala, Honduras and Mexico as of December 2015.
Studies have established a direct link between criminal violence and migration, but such displacement in the region tends to remain unquantified and unaddressed for reasons ranging from political to methodological.
Conceptual and information gaps result in a lack of protection that means people fleeing criminal violence fall through the cracks, leaving them with little choice other than to embark on dangerous migrations, risking trafficking and murder, to neighbouring countries or the US.
Displaced by drought-related disasters
Drought is not a direct "cause" of displacement in and of itself, but has impacts on food and livelihood insecurity, including increasing potential for conflict over scarce resources.
Displacement might be identified as a tipping point where abnormal movement patterns indicate the breakdown of normal coping strategies under severely stressed conditions.
Recognising people as internally displaced as opposed to voluntary migrants helps to identify them as people in need of particular attention from governments, humanitarians and development organisations, and who should be prioritised for protection and assistance.
Displaced by development projects
Rather than being priority beneficiaries, people displaced by development projects usually end up worse off, undermining development gains. They suffer a range of human rights violations, and solutions are as elusive as for displacement associated with conflict and disasters.
The most frequently cited global estimate for people displaced by development projects is 15 million people a year since the mid-2000s.
Accumulated figures for people displaced by development projects appear only to be available for China, where the total is 80 million between 1950 and 2015, and in India, where the total is 65 million between 1947 and 2010.
Indigenous people and the urban poor are particularly affected by displacement associated with development projects because they tend to live on land that is valuable in terms of natural resources or as real estate.
The planning that goes into development projects provides an opportunity to mitigate displacement and prepare for durable solutions from the outset. If projects are undertaken with political commitment, adequate skills, sufficient financial and institutional resources, a participatory approach and respect for human rights, the displacement they cause can result in beneficial and sustainable development.
Biographies for our Speakers
Jan Egeland has over 30 years of experience from international work with humanitarian situations, human rights and conflict resolution. He is currently also the Chairman of Crisis Action and the Humanitarian Leadership Academy. He sits on the High Level Panel on Humanitarian Cash Transfers and is part of the World Economic Forum's Global Agenda Council on Humanitarian Response.
As UN Under-Secretary-General for Humanitarian Affairs and Emergency Relief Coordinator from 2003 to 2006, he helped reform the global humanitarian response system. From 2011 to 2013, he was the Europe Director of Human Rights Watch, prior to joining the Norwegian Refugee Council where he took up his post as Secretary General in August 2013.
From 1999 to 2002, he was the UN Secretary-General's Special Adviser on Colombia, and from 1990 to 1997 he served as State Secretary in the Norwegian Ministry of Foreign Affairs where he was among the initiators of the peace negotiations that led to the Oslo accords between Israel and PLO in 1993.
As Secretary General of NRC, he is a courageous spokesperson for the displaced people in the world. Through his career, he has built experience and expertise that make him uniquely qualified to lead the organization towards its vision of 'Rights Respected and People Protected'.
Languages: English & Norwegian
Alexandra Bilak is IDMC's Director. She has over fifteen years' experience with international NGOs and research institutes in Europe and sub-Saharan Africa working on strategy, policy development and programme design and delivery. She has directed a number of projects on forced migration in conflict and post-conflict contexts, and has published extensively on these themes. Since 2014, she has led IDMC's policy and research on displacement in the context of conflict and violence, natural hazard-related disasters and development projects. She has particular interest in understanding the drivers of protracted and chronic internal displacement, and in finding policy and programmatic approaches to displacement that offer real solutions to IDPs and bridge the gap between prevention and risk reduction, humanitarian action and sustainable development.
Alexandra lived and worked in the Democratic Republic of Congo and Kenya from 2004 to 2014, and has worked extensively across Central, East and West Africa. She holds a Master's degree in International Politics from the School of Oriental and African Studies (SOAS) in London and a DEA in African Studies and Political Science from the University of Paris I Panthéon-Sorbonne.
Languages: English and French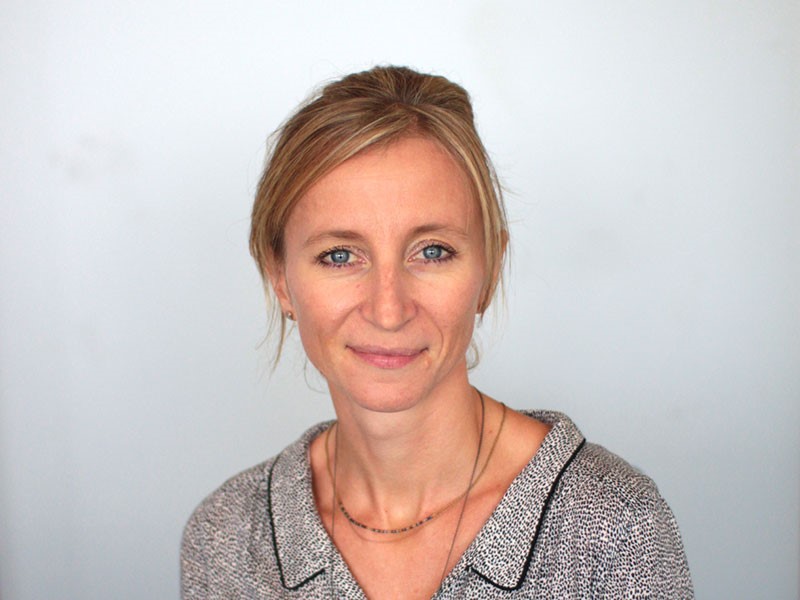 Elizabeth J. Rushing is IDMC's Senior Strategic Advisor on internal displacement in the context of armed conflict and violence. She joined IDMC in 2012, bringing nearly a decade of human rights and humanitarian legal and policy-oriented experience, principally from West and Central Africa. She currently leads IDMC's research and analysis on the internal displacement crises in the Middle Eastern countries of origin of the current refugee and migrant influx in Europe, as well as the ongoing displacement in Central America and Mexico spurred by drug trafficking and gang-related violence.
Elizabeth has worked for the International Committee of the Red Cross, UNAIDS, la Fédération Internationale des Droits de l'Homme and OHCHR and has conducted field research across West Africa, India and the People's Republic of China. She holds a Juris Doctor from the American University Washington College of Law and a Masters in International Human Rights Law from the University of Paris at Nanterre. She is fluent in English and French, speaks Italian conversationally and has a basic knowledge of Mandarin and Spanish.
Languages: English and French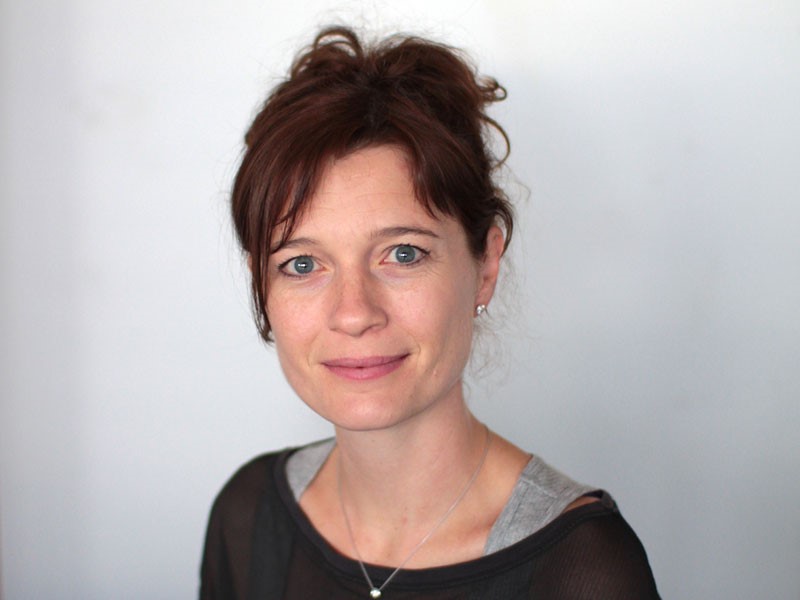 FOR INTERVIEWS WITH JAN EGELAND, ALEXANDRA BILAK OR ELIZABETH RUSHING PLEASE CONTACT:
Ms Sian Bowen
Head of Communications
Email: sian.bowen@idmc.ch
Office Tel: 00 41 22 552 3612
Mobile: 00 41 (0) 78 630 16 78

Videos
GRID 2016 launch at Chatham House
GRID 2016 launch at the CICG, Geneva
IDMC Global Internal Displacement Database (GIDD)