Part 3
Urban internal displacement: risk, impacts and solutions
Conflict and insecurity, climate shocks and changes in the rural economy drive displacement toward cities in many countries. Displacement also increasingly takes place within cities, whether the result of urban conflict, disasters or infrastructure and urban renewal projects.
How IDPs navigate and adapt to urban spaces varies from city to city but many people facing urban displacement experience similar impacts and challenges. On average, 17.8 million people worldwide are at risk of being displaced by floods every year, far more than previously thought. Eighty per cent of them live in urban and peri-urban areas.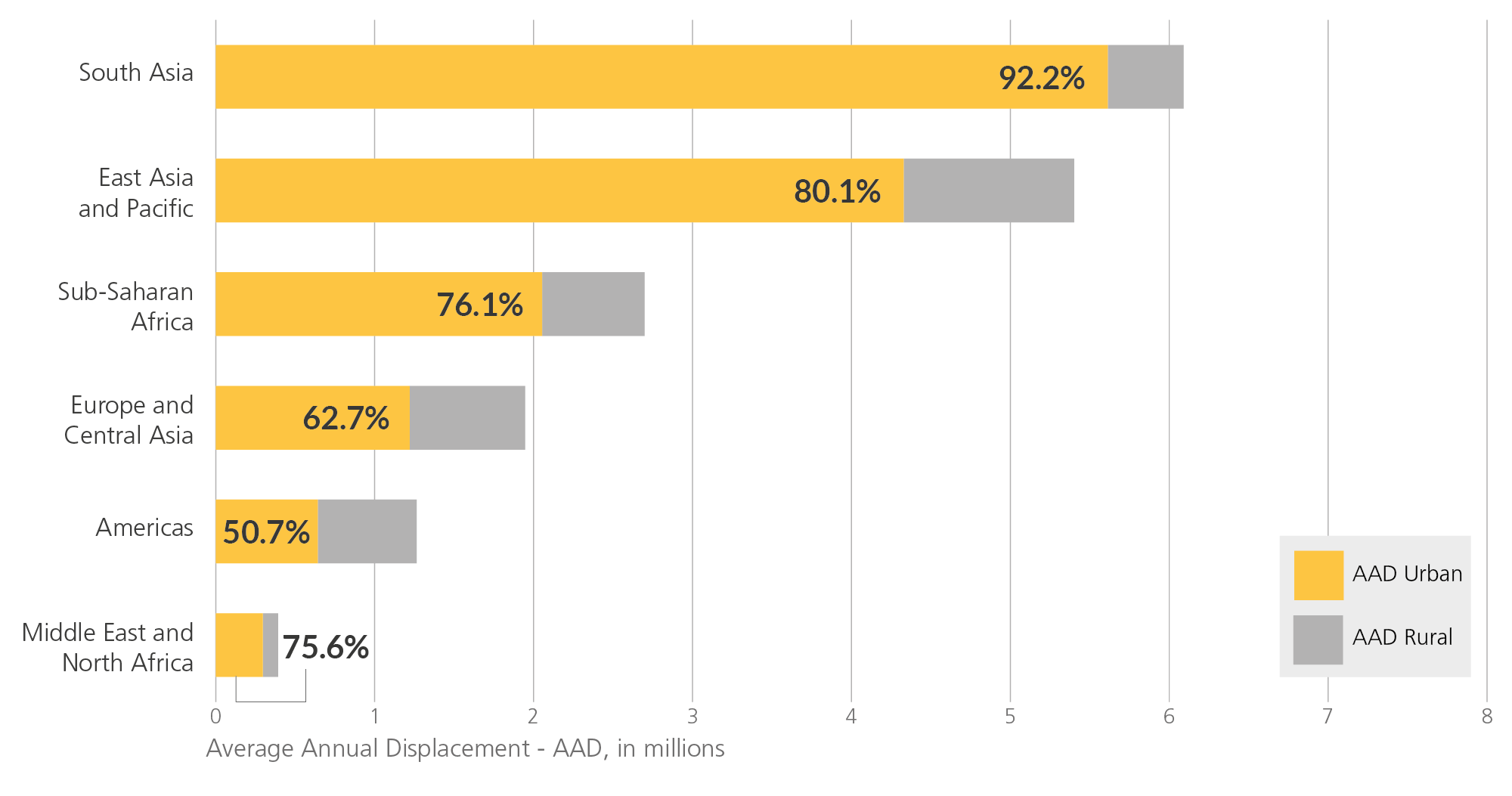 The lack of understanding of the scale, duration and severity of urban displacement impedes the design and implementation of appropriate prevention, risk reduction and response measures.
Urban displacement is multidimensional. Resolving it requires integrated approaches across sectors that span development, humanitarian and peacebuilding efforts. Therefore, the leadership and continuous engagement of local authorities before, during and after crises is paramount, as is the active participation of displaced people and their hosts in processes that affect their lives.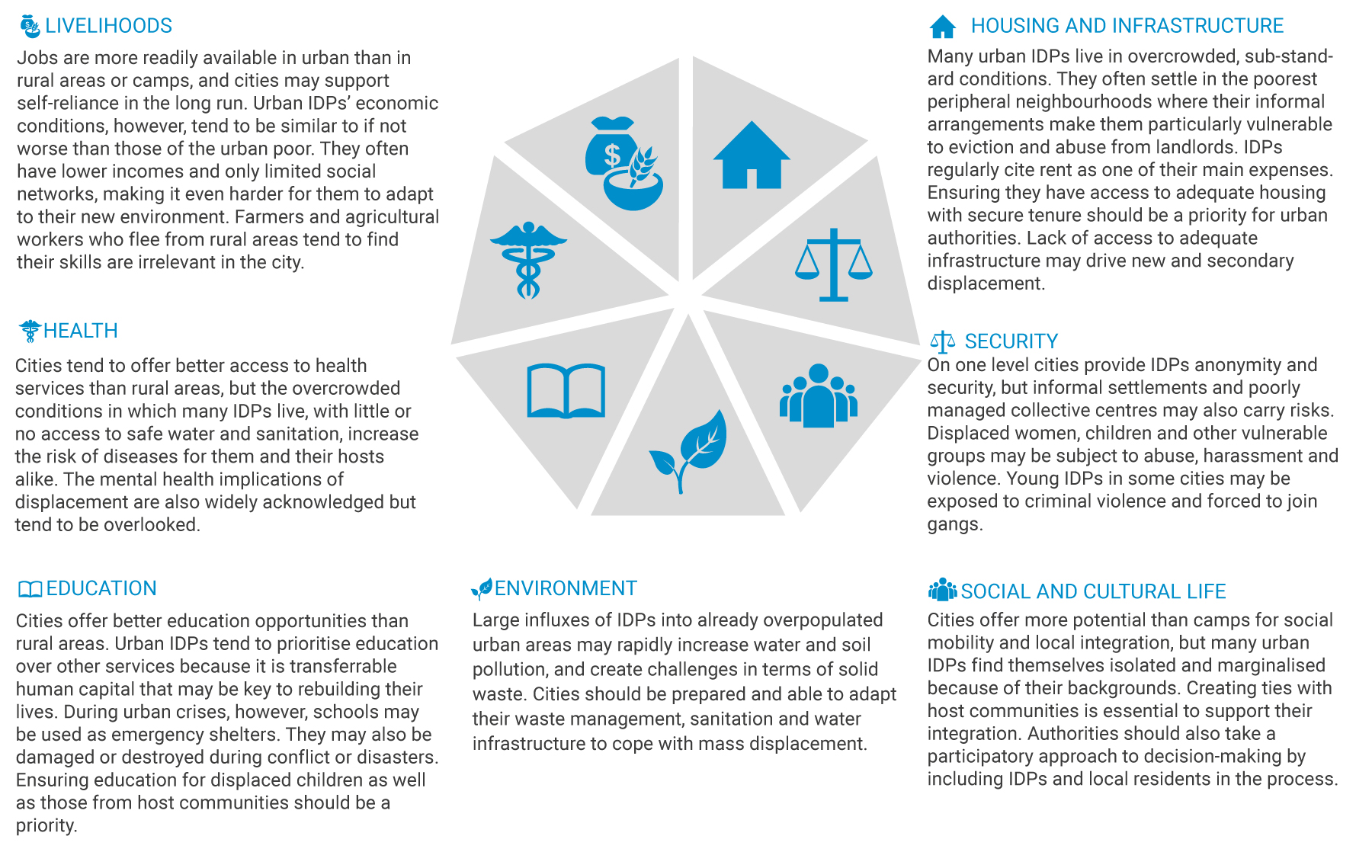 More info
Hide info
Part 3 - Urban internal displacement: risk, impacts and solutions →